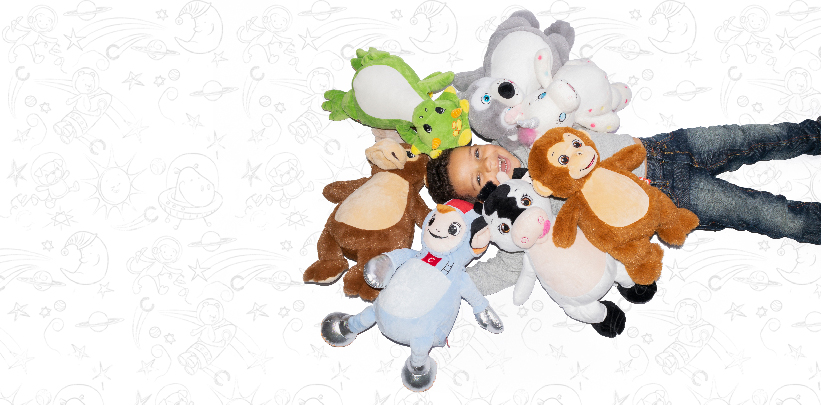 Happy New Year, Happy New Prices
Happy New Year, folks.
I usually start a new year by implementing ideas and new policies that we've had for the last few months. And, you'll be happy to hear it's all good news!
We've seen a lot of activity in the groups on ISO requests in the FB groups.  After getting a lot of feedback from new and long term customers, more and more don't want to be holding stock and just want the three or four individual items. Therefore, we'll be removing all minimum unit quantities on all products from today. We don't have a minimum order policy but the minimum surcharge still applies.
I've lowered the price of the backpacks because the RRP was unattractive – the wholesale price is now 10% less.
Customers have been asking about the pricing strategy for the books. At the kiosk in Bury, we found success selling them as an add-on for the Monkey or Unicorn Cubby for only £5.00 extra. I don't want them to be a loss-leader for you, so I lowered the price a little. We also offer a 15% off saving if you order in case quantities (18).
We had very good success at the Kiosk in December. On the last Saturday before Christmas, we embroidered 32 Cubbies in one day on just one machine – I was knackered. Including other items that were sold blank, we took £760 ($960) on that Saturday and did £2000 for that final week. It was a real eye opener.
Looking at this year, I think there is huge potential for anyone with a multi-needle embroidery machine or two to go down to these fairs or malls and create a pop up shop for a couple of weeks that will raise your profile and advertise what you do. I understand some embroiderers only want to work from home or don't have the time, but for those who have the opportunity to work mobile and want to increase your revenue, I want to help.
I am creating new new custom design sheet for your customers that they will instantly understand. I got a lot of requests for custom messages and we didn't have a guideline for price per word or line. So, I think charging a flat rate for a one name embroidery design for £23/$29 and then charge £2.00/$2.50 extra per line. So, "I belong to – " would be £25/$31.50 and "Happy Birthday – – Lots of Love – Mummy & Daddy" would be £29 ($36.50).
One name embroidery takes only five minutes to do and 20 seconds to digitise. When you are working in a fast paced environment and your customer is waiting, quickly in & out is the key. That also brought me to another request which was Christmas stockings. Many people in the area I was in didn't want to spend £25+ but would be happy spending £13. So, we'll be doing new stockings for this year that will fit easily on the machine and one name nicely on the cuff. Five minute embroidery – let your customer wait for their order, like ordering at McDonalds; well, not quite.