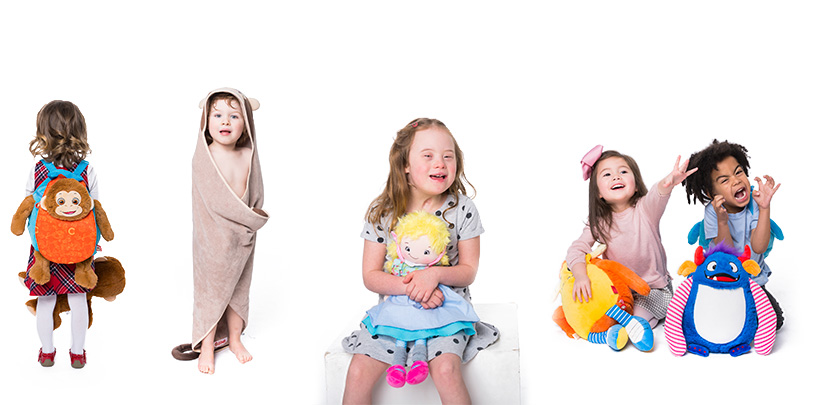 2018 OVERVIEW
I made a big change this year. You probably haven't noticed this change as it doesn't change the way we currently operate. However, I made a decision about the future direction of Cubbies, and it's the biggest I've ever made – more on this later.
2018 has seen the release of three new ranges; Rag Dolls, Backpacks & Hooded Towels. The most positive thing to come out of these releases was the consistent feedback on the high quality of the products. I've always wanted Cubbies to be known for innovative designs, where you can see a lot of thought has been put into the design and construction. It's what separates us from competitors and I'm keen to keep our foot on the pedal and keep moving forward.
Q2 is always the slowest quarter of the year in retail and that's no different for us. You may find it harder to convert sales in this period, but as long as you have a reputation for quality and high standards, you've got an advantage. There's always a need for gifts for newborns and children's birthdays or general home and outdoor gifts. This is why we have a sales restriction for online marketplaces and vinyl/sublimation embellishment. The whole customer experience has to be one where they see a highly valued product. Otherwise, you'll be competing with anyone and everyone based on who can sell their goods the cheapest. This is not a profitable or sustainable position to be in.
Inventory
Recently, we have managed to keep the UK & Europe stocked up on the unicorns and bunnies. This is the first time we've reached a level of long-term stock availability on the top four sellers. We also have a big shipment arriving this month, which includes the new pink and blue dumbles, and we're replenishing the classic and harlequin collections for the US and Canada. We hope to be close to 100% fulfilment of the top 15 selling items.
Pricing
If you got last weeks newsletter, you will have seen we removed the terms 'Seasonal' and 'Everyday' from our listing, and now have standardised pricing with a minimum unit quantity of 3. This will make the Signature Range MUQ more affordable and we have moved plenty of Cubbies into the Sale category. Once the sale items are gone, they're gone, so grab these bargains while you can.
Loyalty Program
We ran the Loyalty 'Cash Back' Program offer at the start of the year, and after doing a poll on our Facebook groups, we found that the vast majority of you would prefer free shipping offers instead. Shipping in Europe and Canada can be very expensive, but if that's what we need to do to gain your loyalty, we'll do it. Certain terms apply but if you can reach the minimum threshold, shipping costs are on us!
New Products
A review wouldn't be a review without something to get excited about… Arriving in the Autumn/Fall:

Puppets / Blankies
Personally, I've never liked the traditional style puppets. To me, they look gimmicky and would not fit in with the Cubbies look and ethos. However, I wanted to make a new range of baby blankies and we're working on a design that doubles up as a puppet. It looks like a traditional baby comforter, but you can also put your hand inside. The best part is, you will be able to insert a hoop inside and the embroidery will not show up on the back. A win-win!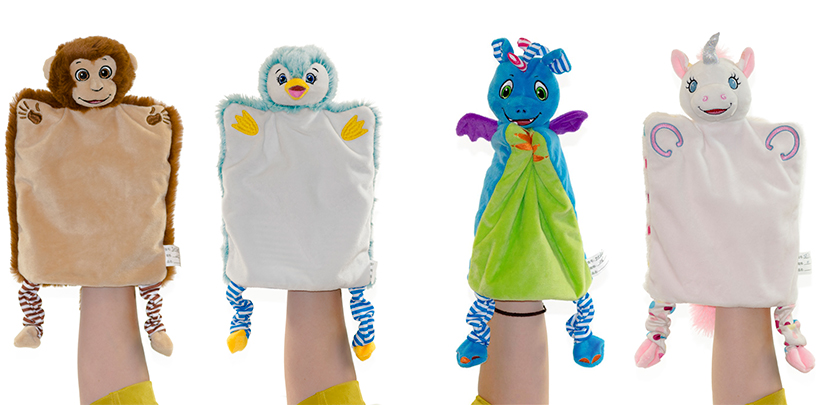 So, what's the big change?
May I stress, nothing is changing, per se. But, after spending the last seven years focusing solely on embroidered children's products, and wasting lots of time trying to create the perfect customisable website platform, I'm shifting my focus to something totally new and I'm really excited about what we can deliver.
We've been coming up with some beautiful illustrations in the past twelve months and I didn't feel we were taking it as far as we could. Sure, the website is pretty, and our catalogues are beautiful, but that's not going to get Cubbies well known as a popular children's brand. Working with our head illustrator, Leo Brown, we agreed we could and should be doing more. So, we hired a junior illustrator who recently graduated from UCLAN University and began working on our new project…
Children's books; fantasy tales of our Cubbies in 'Cubbyland' (a working title) that all take place inside the imaginative mind of a little girl/boy. The great thing for you is, even though they're not personalised, they are part of a story that children and parents will fall in love with. I want to offer the world, not just cute stuffed animals with a name on, but instead create stories of imagination that involve our Cubby characters. Once they are complete you can buy the toy, matching bag, towel, blankie and have a storybook for that Cubby. We will have such a beautiful collection and your customers will (hopefully) love it.