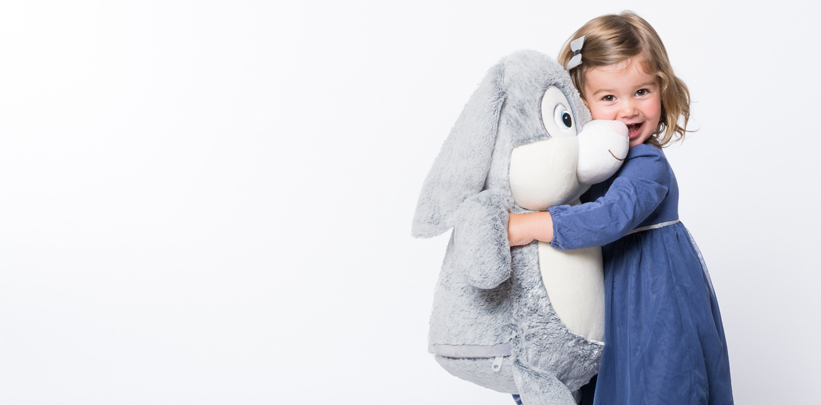 FACEBOOK SHOP
Facebook have made some big changes
You may have seen those little product boxes underneath certain posts on Facebook. This is part of Facebook's new Shop where you can add products that go directly to your website. I imagine it won't be long before you'll be able to buy a product directly from your Facebook timeline (Facebook vs Amazon – Clash of the Titans). Facebook make advertising as easy as possible. They have in-depth content on how, where, what and why in relation to getting the most out of your advertising.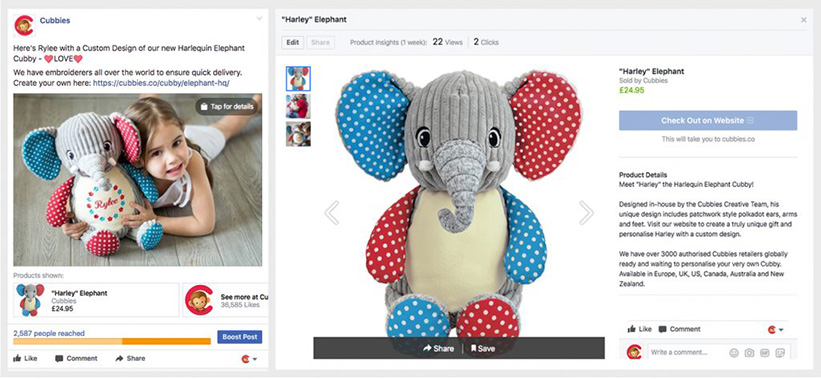 Customers rarely find you – you have to find them
If you want to grow your business to the point where it brings in a steady stream on income you'll need to have a budget for advertising. A big mistake I often see is too much advertising being pushed into one advert. Facebook ads can be rather technical. I have been quoted as much as £2500 a month retainer for expert services in this field. If you set yourself a modest target of £100 for adverts, create twenty different adverts and spend £5 on each. They don't have to be a different picture, you can use four different pictures of different products or a video or multiple pictures in one post and change the description and target audience. Getting Likes and positive comments is all good but it's the click through rate (CTR) to your ecommerce platform that matters most. You need to set up Google Analytics on your website (if applicable) to track how many people visited from which ads and from where, to quantify the true success of the adverts.
Data costs money
Finding that sweet spot is not free. Your goal should be to find the right:
• picture
• description
• call to action
• audience
You can only do that by testing the waters to evaluation the results. After the initial adverts you should take the top three or four and spend another £20 on each. Don't do them simultaneously – wait until each ad has finished being launching a new one. After they have all finished you should have enough data to make a clear decision to see, hopefully, which advert is bringing the best possible return on investment.
Don't be conservative if it works
2013 was the glory days for Facebook ads. I once reached one million people by spending $250 on someone else's picture ? . Our page would get hundreds of new likes a day and we were only spending five bucks! Looking back I wish I spent $100 a day on an advert that was already a big hit.
Facebook no longer give you that much bang for your buck, but it's still worth pursuing if you have the right data. Knowing that you get £50 of sales for every £20 of adverts ($70/$30) will be profitable enough for you to continue it for as long as possible. For those of you who have a shop, you spend the same money on rent and rates and electrics to attract new customers – so there's no difference to spend money to attract new customers to your website. Also, don't see a potential customer as a one off. Once you've made a connection look at getting a 20% repeat custom by making the most of reviews and e-mail marketing. Just remember, you can only pay for advertising off the back of your profits. So £100 of adverts to achieve £100 of sales is clearly a loss.
We made an advert earlier to show what we think is the best approach. We've taken a child model image from one of our many lifestyle pictures that you can find in the marketing resources, added the physical product to Facebook shop and linked it to that picture. We'll track the results, gather the data and increase the budget if the CTR is above 5%.
See here to learn more about Facebook ads. Good luck.
How to get the most out of your shop
https://www.facebook.com/business/help