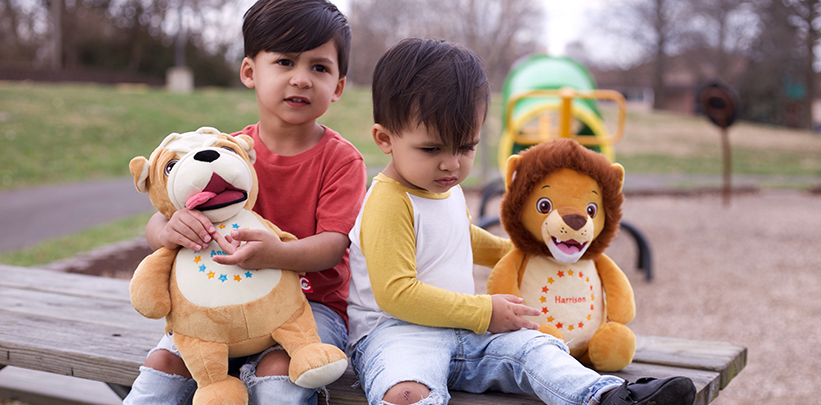 2017 UPDATE
Hey folks
I like to make an update every six months or so relating to the goings-on at Cubbies. In November I talked about new designs we had planned, a mystery range and new lines. So, where are we up to?
Giftbox
I hope the boxes are of great benefit to your business and that your customers are attracted to the design and concept of "Adventure in Cubbyland" (still a working title). We want to keep pushing the quirky illustrations because, well, I think our illustrator did quite a fantastic job in expressing the fun and happy vibes we're trying to generate.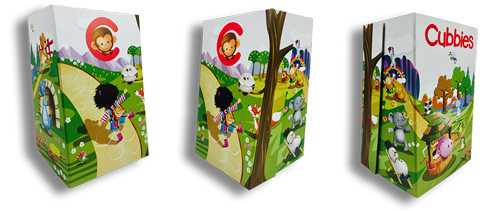 As well as the Giftbox, we are going to be offering a branded shipping box. This will be a cheaper alternative, with a perforated seal and will make the entire gift experience more appealing.
New Range
I let the cat out of the bag in March when I showed off the Monsters range at our Spring Trade Show and they got a Marmite reception but I know they will be keenly sort after for someone's little one (someone's little monster). This will become part of a new range called Outer Space and we have three new Intergalactic additions coming in the New Year. Before then, let me introduce to you Frank and Bob (the naming competition will be fun on these); they will be joining us in the Summer.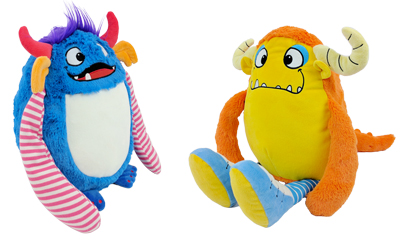 New Lines
We've fallen behind on new designs like the backpacks, hooded towels, ponchos and knitted blankets. Because our skills are in stuffed animals, creating a whole new design is out of our comfort zone and I don't just want to throw something out there and hope for the best. Instead, I want to release something that is in keeping with the quality of the new Cubbies Signature Range. Keep an eye out for my New Year message to see if we have a completed design to show off.
I've also been asked many times over the last few years about rag dolls, which are popular for personalisation as you can embroider directly on to the clothing. This is different to our normal style that you associate with our stuffed animals, however I thought I'd give it a try and I'm glad I did. Keep an eye out for our new rag dolls which will be joining the family in Autumn.

Signature Range
We are gradually launching the first batch of signature Cubbies that we're really proud of and there's more animals to come. I know some people aren't keen on the MOQ but sometimes brands sell a limited edition item at a really high price and are not interested in saturating the market. I too, don't want to saturate the online marketplaces so instead of increasing the price, I think a box quantity minimum is fairer. Those who made the investment are already telling me they have become their best sellers, which is unusual with a brand new design. However… I do want to show them off so keep an eye out for a sale pack in the summer where you'll get chance to buy all ten of the signature collections in one box.

Christmas
We have a new Christmas Cubby reindeer joining us in August. The Christmas Cubbies range will be reduced this year and we will have four designs in total – Brown Reindeer – Elf – Snowman – Gingerbread Man and they will come with new matching stockings.
Lots of fun things to look forward to!

Embelli
The software company we were working with have not been able to configure the online design tool to a point that we were happy with, so that whole process has unfortunately been put on the back-burner. However, I am looking at offering a pre built custom website that works better than 98% of websites out there. Converting new visitors into a sale is notoriously difficult but it's something I'm working on for you guys. If it helps you then it helps us :)
Hang Tags
We are changing the hangtags of old for something more treasured. I am looking at a passport for each individual style – I'm hoping to add some sort of educational or life lesson that can benefit each and every child. It still has to be fun and magical and in keeping with our Cubbies Adventure brand. It is a work in progress…
Stock & Product Update
We're trimming the range of seasonal items this year down to a dozen or so and they won't always be in stock. Inventory on the core Everyday range has been very consistent and it's the best we've ever had it (it only took five years). The Signature Collection will have a new bear, fox, monkey, elephant and unicorn joining us. Also, the classic bunny and lamb will get an 'upgrade' and they both look fab! Keep your eyes peeled in the summer.
We're revising the bunny harlequins. Don't fret, they will still look similar but I am tweaking the eyes and they are getting a new floral print. I'd like to offer lots of different print variations but I don't want to have so many different SKU's for one product (would be fun though). And… I'm merging the harlequin style bunny with the classic and the prototype looks great. It's the best seller in both ranges so why not have a mix of the two. All to be revealed.
Lastly, we've made some prototypes of the Dumble range with a zipper on each ear so you can embroider through one side and not show through the back. Initial feedback has been really positive. We will trial it in July to see if it will be worth the extra £1.00 ($1.25) in manufacturing costs. If it's just a little better, it's still better :)
Signing Off
That's me for now. We'll see how we do by December in regards to our goals. I hope everyone is getting our weekly newsletter, which is a valuable resource to help grow your business and attract new customers. I often promote our online marketing resources, and this blog as it can help spark your inner creative light bulb. I subscribe to multiple pages on Facebook about business and marketing and branding as it drives me to thinking of the "how" and the "why" when setting goals. Springtime is notoriously difficult for gift sales so staying positive and creative is important when it's slow and things seem tough. Business always picks up in the summer and you'll be buying our new Christmas range very soon.
Regards